The company Owoce i Warzywa Wilk & Czech is the synonym of top quality, brand and experience.
Become one of our satisfied customers.
We differentiate ourselves from the competition by setting market standards, thus providing our customers with products and services they need.
Why work with us?
Our fruits and vegetables are natural, healthy and tasty

We have extensive experience in the industry and modern machine stock

We guarantee timely deliveries and reliable logistics
WE HAVE EXISTED SINCE 1993
We have started our activities in the market in 1993. From the very beginning we have placed a high emphasis on supplying all our customers with fruits and vegetables of the highest quality. Continuous development has enabled us to meet the expectations of the market and create a favourable package of products and services that bring the best benefits to our customers. The area of our company is more than 8000 m2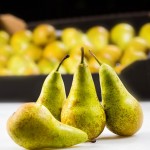 QUALITY FOR 365 DAYS
We are a producer of vegetables and fruits recognized on the domestic and foreign markets, which is confirmed by a growing number of satisfied customers. Working with major chain stores we implemented in the company the certified GLOBAL G.A.P. and HACCP system. We have 7 cold rooms with temperature control, we assure the quality of our products for 365 days.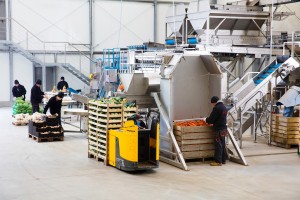 MODERN PRODUCTION LINES
We are equipped with modern production lines for the processes of grading the quality and packaging. Therefore we can guarantee that the customer always receives a product of the highest quality. We adapt to each customer by offering the best types of packaging for a particular product. We offer different types of packaging; wooden or cardboard packaging, clip, mesh.
WE PROVIDE TRANSPORT SERVICES
We also provide transport services at the highest level. We have 8 VOLVO trucks with DOPPELSTOCK refrigerated semitrailers. Improved logistics of loading and delivery, and modern vehicles guarantee the lowest cost of supply and security of goods.
LOCATION IS THE KEY TO SUCCESS
We are located only 30 kilometres from Cracow, in the centre of the Małopolska Agricultural Area. We work with a group of more than 2000 suppliers of fruits and vegetables. Our offer includes approximately 200 agricultural commodities, which every day we control and supply with best quality to our customers.